Blogs
Tips To Become A Freelance Web Developer in 2022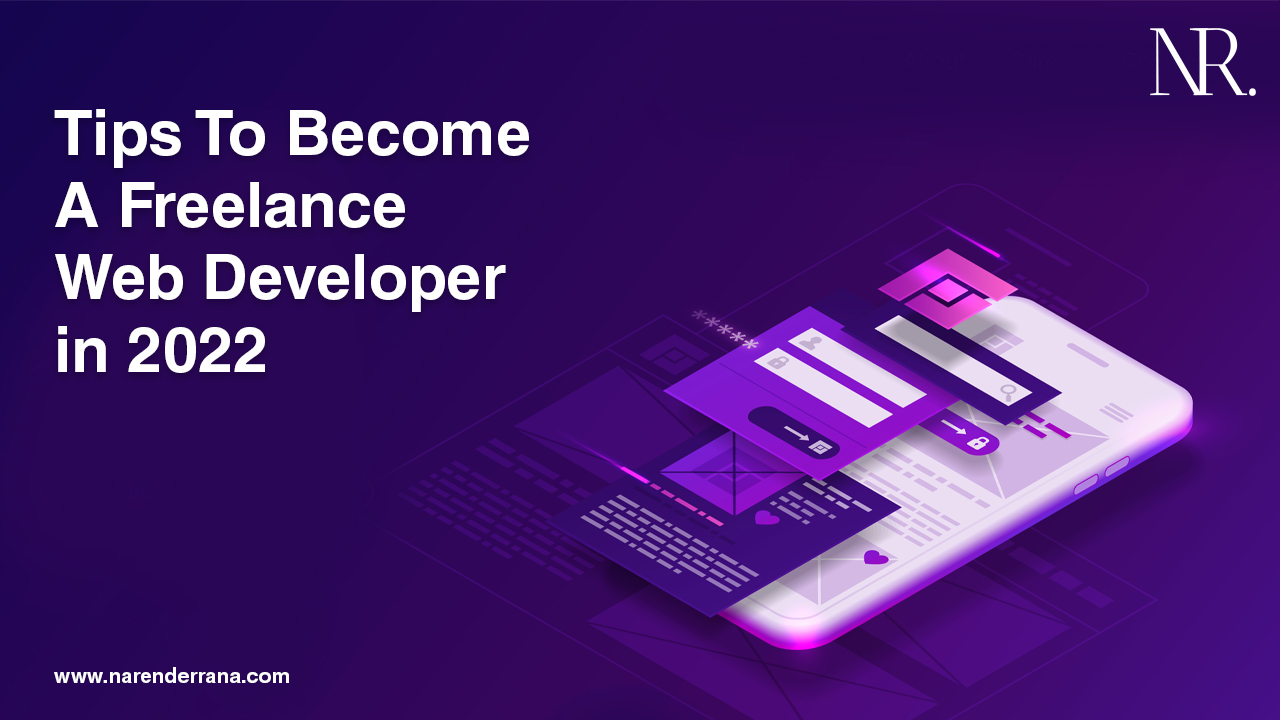 Most people still think that they would have to get a degree from college to become a freelance web developer.
But that's not the case nowadays. We live in the 21st century and the definition of success is a lot different from the previous ones, hence we need to update ourselves as per the time.
Everyone wants to be a freelance web developer nowadays, but not everyone becomes one. Because they have been following the older tactics to achieve their goal. Here in this post we are going to talk about some of the most effective tips to become a freelance web developer in 2022.
If you are someone who wants to be a web developer, then this post is for you.
Tips to become a freelance web developer in 2022:
Let us have a look at the tips with the help of which you can become a freelance web developer and get your first gig without any complications.
● The 21st century is called the future of AI & Robots, but there are a few things that we can only do as of now and one of those things is Web development for which we need to learn programming languages.
So make sure that you have sound knowledge of all the important programming languages as per your work requirements. There are various types of web developments, and on the basis of that you need to figure out the programming language.
You can take advantage of a number of free resources available online, such as complete online courses, webinars, youtube videos and more. With the help of such resources you can learn almost every programming language.
● The next thing is you need to create a few projects using the programming language you learned which can be used as samples. So whenever someone reaches you or you reach out to someone you would be able to show them your work done, hence you can get hired.
Whenever you are creating these projects make sure that you are putting all your efforts in it. As initially these sample projects are the only thing that's going to help you close deals.
Also you need to be active on various platforms such as linkedin, instagram, you can even create a youtube channel and more.
● You need to work on a marketing plan with the help of which you can market your services and hence clients would be able to know that you are offering freelance web development services.
● Start networking with the right people whom you think can be your potential customers. Firstly you need to find your niche, that in this specific work industry you can offer amazing work and hence start pitching those clients effectively.
This was all about some of the best tips with the help of which you can become a freelance web developer in 2022. By following these tips you can upskill yourself, build a great client database, outsource your work and more.
Reach me for Website/App Development with trending UI/UX design.